At 29 years old, our Memphis Artist of the Week, Alexis Miché, has accomplished so much. The multi-disciplinary creative has a keen eye for detail, an inspiring positive attitude, and sees the beauty in everything.
Miché's original dream, which she held since the fifth grade, was to become a fashion designer. Her love for color, style, and bright aesthetics led her to pursue a degree in Retail, Hospitality, and Tourism Management with a minor in Business Administration, which she accomplished at the University of Tennessee, Knoxville, graduating early with Sum Cum Laude Honors.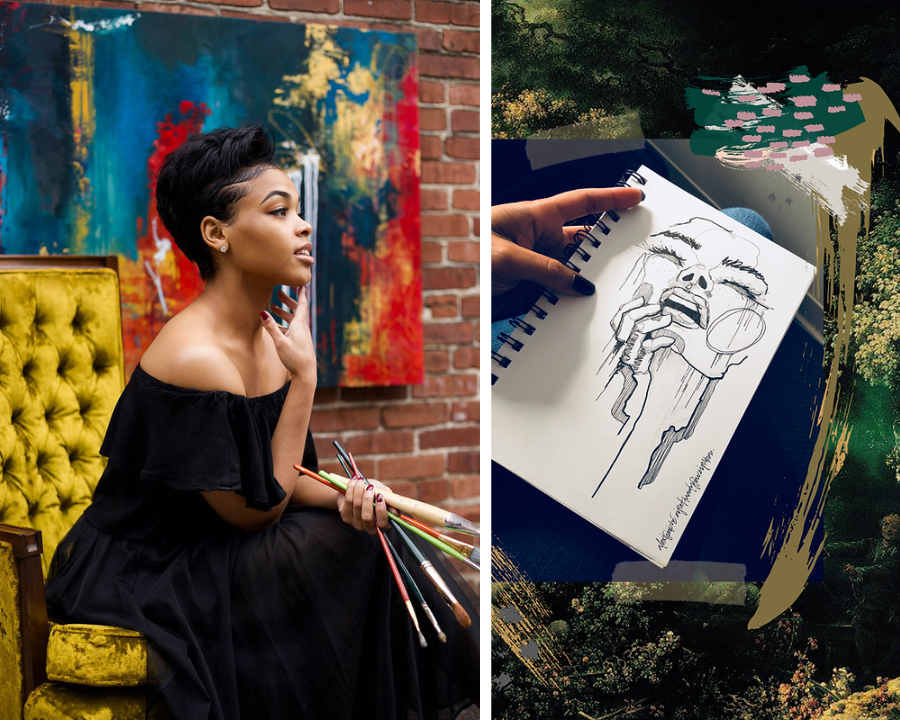 Through her love of fashion, she was soon introduced to other art forms. Now, fourteen years after she dreamt of becoming a designer, she has reached that goal and more, simultaneously specializing in oil painting, line drawing, and digital art. A woman of strong faith, she believes that we should exercise all our gifts from God, and she has done just that through her diverse, colorful career. Miché's belief in life's deeper meaning and her spirituality are especially evident in her bold paintings. They're often abstract but challenge you to look beneath the surface.
In recent years, Miché has gained popularity in the basketball world. She has created unique, personalized digital prints depicting some of the top NBA players, including LeBron James of the Los Angeles Lakers, Stephen Curry of the Golden State Warriors, and Chris Paul of the Oklahoma City Thunder.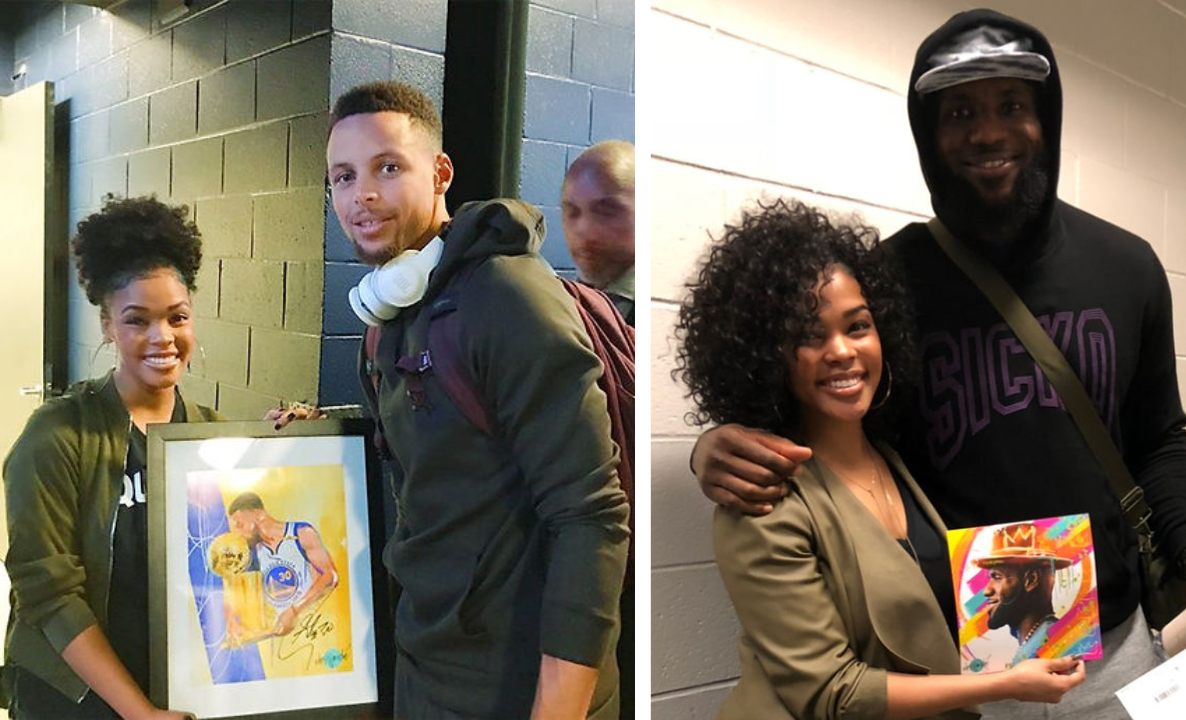 For the 2018-2019 NBA season, Miché partnered with Mike Conley Jr., previously of the Utah Jazz and currently of the Minnesota Timberwolves. Miché created Visual Story Illustrations (VSI) highlighting the lead scorer's off-court street fashion that he has become well known for. These digital creations were shared across Conley's social media platforms to his thousands of loyal followers.
Miché's artwork is available for purchase via her online shop. Consult her Events page for upcoming in-person viewings, exhibitions, and festival appearances.
Facebook Comments